Visit my website at
www.patriciamiranda.com
and MAPSpace at
www.mirandaartsprojectspace.com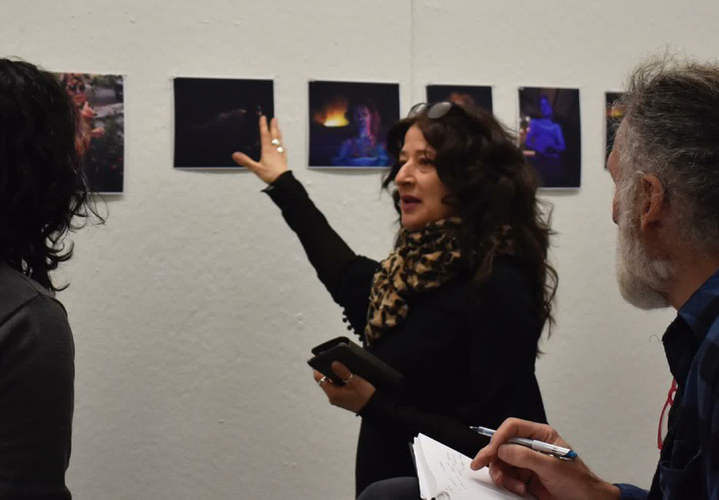 Patricia Miranda
is an artist, curator, and educator, using interdisciplinary projects to build connections between art, science, history and culture. She is founder of
MAPSpace
, a gallery and project space in Port Chester, NY.
statement
My studio work draws from the grammar, syntax, and history, of material culture through the use of natural dyes and pigments in textiles, deconstructed and handmade books, and installations. These projects explore a sense of grief and desire, for our relationship to one another, and to the natural world. I am interested in the ways we imbue the physical world with our own joy, our grief, our violence, and how each material brings its own content, from the chemistry of wasp nests, cochineal bugs, and earth pigments, to its shaping by human culture into art, textile, book, weapon. I work as witness and collaborator. Making is a kind of intimacy with the world.
As an educator my concern is to listen, to witness, to support, and to facilitate an individual vision distinct from my own, and to engage that vision through the material spaces of art. I focus on how an artwork situates itself in the world as an autonomous actor, a verb. An attentiveness to language, alongside a "making thinking" model of cognition, connects the innate, body-bound, intelligence of every human being. I learn as much as I teach. I work with people of all ages, at the university and graduate level, to K-12, and with professional artists looking for critical feedback and artistic community.
As a curator, I juxtapose traditionally distinct disciplines - artistic, scientific, technological, material, and historical, in a dynamic conversation. Artworks stand as individuals in dialogue with other works, creating a new community of meaning - one that asks rather than answers.
I am a fierce artist advocate and artist-citizen, interested in creating alternate economies for artistic expression through artist-run culture, collaboration, education, and community. I spend a good deal of time working with artists on developing strategies for a lifelong sustainable practice.
Bio
Miranda has been Visiting Artist at Vermont Studio Center, the Heckscher Museum, and University of Utah; Visiting Lecturer at Purchase College SUNY, Kutztown University, WCC Peekskill Center for Digital Arts; and been awarded residencies at I-Park, Weir Farm, Julio Valdez Printmaking Studio, and Vermont Studio Center. She has received grants from ArtsWestchester/New York State Council on the Arts, and was part of a year-long NEA grant working with homeless youth. Miranda is the first Practitioner-in-Residence at
Lyme Academy College of Fine Arts of the University of New Haven
, where she led the first study abroad program at the university's campus in Prato, Italy in spring 2017. She is core faculty at
New Hampshire Institute of Art'
s low-residency MFA program, and teaches curatorial studies in the grad program at Western Colorado State Univeristy. She served as director and curator of the Gallery at Concordia College-NY from 2008-12. Miranda develops education programs for K-12, museums, and institutions, including Franklin Furnace, the Solomon R. Guggenheim Museum, the American Museum of Natural History, and the Smithsonian Institution. She has exhibited at Wave Hill, Bronx, NY; the Cape Museum of Fine Art, Cape Cod MA; the Belvedere Museum, Vienna Austria; Metaphor Contemporary Art, Brooklyn, NY; and Kenise Barnes Fine Art, Larchmont, NY.