Spring 2023 Lab+Fellowship Applications are now closed and all Labs are full.

Online, In-Person, Hybrid (covid dependent)
Currently all Labs are virtual. Spring 2023 will be assessed for possible hybrid or in-person Labs dependent on Covid and other restrictions.
We have been inspired by how the digital space has no geographic limits, the new ways we share from our private spaces, and the unique intimacy of meeting without physical bodies. Online everyone has a front row seat, we share equal space in the room, we make room for one another. As we move ahead we consider new possibilities, and alongside environmental concerns of travel, we craft new ways of working, making, and reflecting. The Crit Lab community has grown into a powerful, connected, intimate force of artists. Join us as we invent new ways to share, to make, to talk about art.

Join our mailing list for updates on future sessions, AltMFA, Residency programs, and events.
Visit the
about
page for more details about the Labs.
The application asks for time/day availability only. You will be notified about which group you will be invited to join. One of the most powerful and unique aspects of The Crit Lab is the curation of the groups by Director Patricia Miranda. Miranda carefully reviews all applications and websites, often interviewing artists, to organize groups for dynamic and productive discussion around the work. No fees are due until you are placed in a group.
Feel free to contact us with questions about process. Application does not guarantee placement nor obligate particiaption.

Visit the artist pages to see learn about this amazing community of current Lab artists.

The Crit Lab Fellowship
Fellowship includes full tuition for one Crit Lab session. Visit the Fellowship page to learn about the full benefits and to meet current and past Fellows.
Payment is not required until the groups are formed.
You will receive an email with info on your group once the sessions are organized. An orientation session is required for all artists new to the Crit Lab.
The Crit Lab is an artist-run self-funded organization. We are committed to to keeping program costs for artists as low as possible, while paying a fair wage to our visiting artists and faculty. We offer generous flexible interest-free payment plans and are happy to chat with all artists about ways to join The Lab. Contact us for more information about payment plans at: info@thecritlab.com
There are no refunds for missed meetings. This assures commitment to the process, builds continuity, confidence, and integrity between members, and protects the nature of the relationships built in the meetings. While we understand that life happens, we ask that everyone do their best to clear their schedules for all dates. Switching groups is not possible once the session begins. Full refunds minus a $50 administrative fee are available up to 14 days before the session starts. Due to the impact on the curation and small number of artists in each group, cancelation within 7 days incurs a $100 administrative fee. No refunds once the session starts.

Join our mailing list for updates on future sessions, AltMFA, Italy Residency, and other events.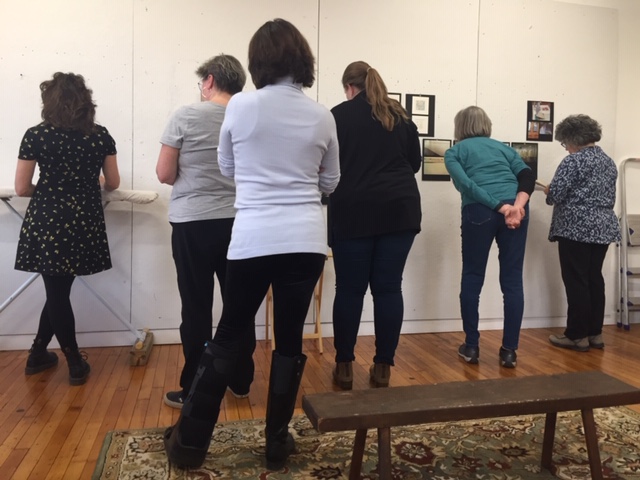 Payment Options:
Pay via Credit below. Note: There is a $25 registration fee.
Mail checks to:
The Crit Lab LLC
811 Central Avenue, #2
Peekskill, NY 10566
Contact us for more info.