Spring 2021 sessions are virtual. Fall sessions will be Online, Offline, and Hybrid.

We are excited to soon be together once again in a physical space - with one another and with the artwork. We have also been inspired by how the digital space has no geographic limits, the new ways in which we can share from our private spaces, and the unique intimacy of meeting in a space without physical bodies. As we move ahead we consider the variables, and alongside the environmental concerns of travel, craft new ways of working, making, reflecting, inventing.
We are planning ahead! Dates and info for Fall 2021 will be posted mid-May.
Check back for details, or join the mailing list for all Crit Lab news.
Announcing the Crit Lab Fellowship!
This spring The Crit lab awarded the first Crit Lab Fellowship. Check out our first Crit Lab Fellow- Lauren Levine. Fellowship includes full tuition for one Main Crit Lab session. Application required.
Spring 2021: All seven Labs are currently full.
Visit the artist pages to see what this amazing community of artists are up to.
Join our mailing list for updates on future sessions, AltMFA, Residency, and other events. Crit Lab faculty are available for private one-on-one critiques. Find out more on the faculty page.
Note: Labs are curated for productive, dynamic, diverse discussion and work. Registration asks for date preferences; while your input is always seriously considered we cannot guarantee first choice. Waitlists for full sessions are held until sessions start. Each session has max 7 artists. NxtLvl Labs are organized by application and and availability.
The Crit Lab is an artist-run self-funded organization. We are committed to to keeping program costs for artists as low as possible, while paying a fair wage to our visiting artists and faculty. We offer payment plans and are happy to chat with all artists about ways to join The Lab.
Contact us for more information at: info@thecritlab.com
New faculty are being added for private sessions- check out the faculty page- and check back as more folks come on board.
Spring Labs:
Tuesday NxtLvl
Feb 9, March 9, April 6, May 4, June 8
Wednesday Main
Feb 10, March 10, April 7, May 5, June 9
Thursday Main
Feb 11, March 11, April 8, May 6, June 10
Saturday NxtLvl
Feb 13, March 13, April 10, May 8, June 12
Monday NxtLvl
Feb 15, March 15, April 12, May 10, June 14.
Tuesday Main
Feb 16, March 16, April 13, May 11, June 15
Wednesday Main
Feb 17, March 17, April 14, May 12, June 16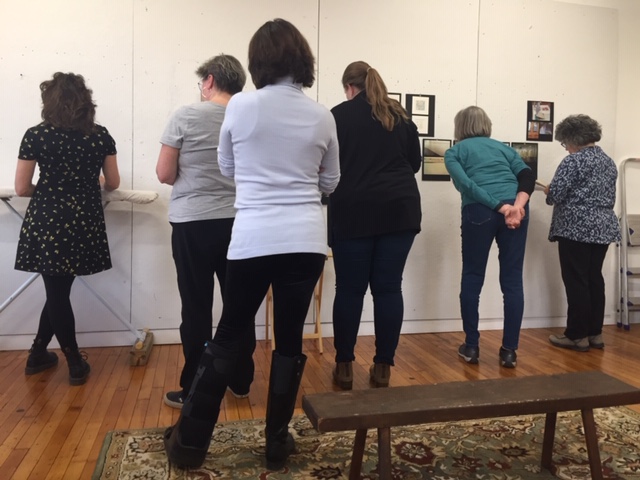 Payment Options:
Pay via PayPal below. Note: There is an additional fee for PayPal.
Pay via Venmo to @Patricia-Miranda-23
Mail checks to:
The Crit Lab LLC
6 North Pearl Street, 404E
Port Chester, NY 10573
Contact us for more info.
Main Crit Lab Payment: Spring 2021
515.00
Includes $15 paypal fee. To avoid fee, pay by Venmo or check. Venmo to @Patricia-Miranda-23. Mail checks to address above.
Nxt Lvl Lab Payment: Spring 2021
$565
Includes $15 paypal fee. To avoid fee, pay by Venmo or check. Venmo to Patricia-Miranda-23. Mail checks to address above.